Latest News
THT's Triad Swara (Online music Competition)
The
cultural
committee thanks each and everyone of you that submitted their entries for Kala Aradhana and made it a successful event. We are counting on 39 days of posting about 5 videos a day! Thank you, Thank you, and Thank you!
Encouraged by the number of participation in Kala Aradhana, we want to offer another opportunity for the youth in our community to showcase their talents. This time in the form of competitions. Please see attached file for details on the competition. One google form will be sent out later this month for entry and registrations purposes.
Teachers, please spread the work among your students and make the event successful. Students of music outside of Triad are encouraged to participate as well. Please feel free to forward to your contacts.
Best regards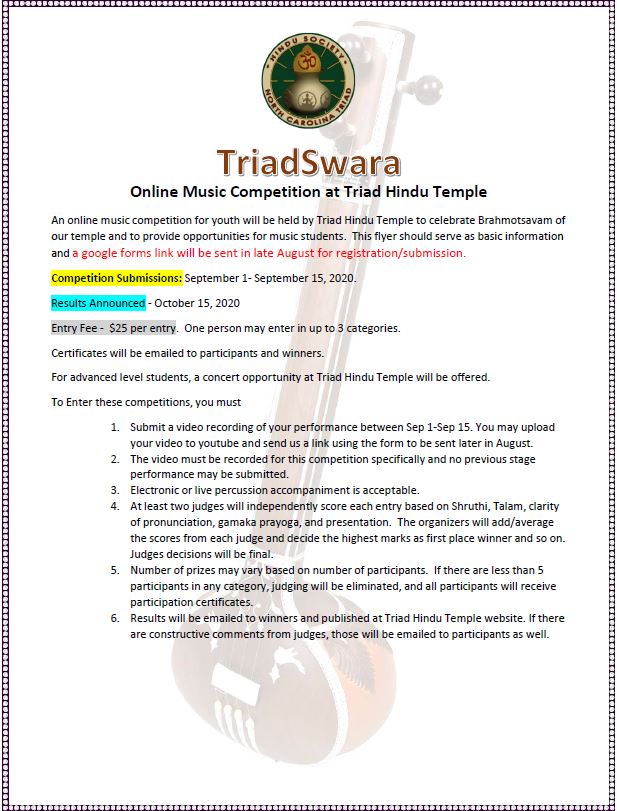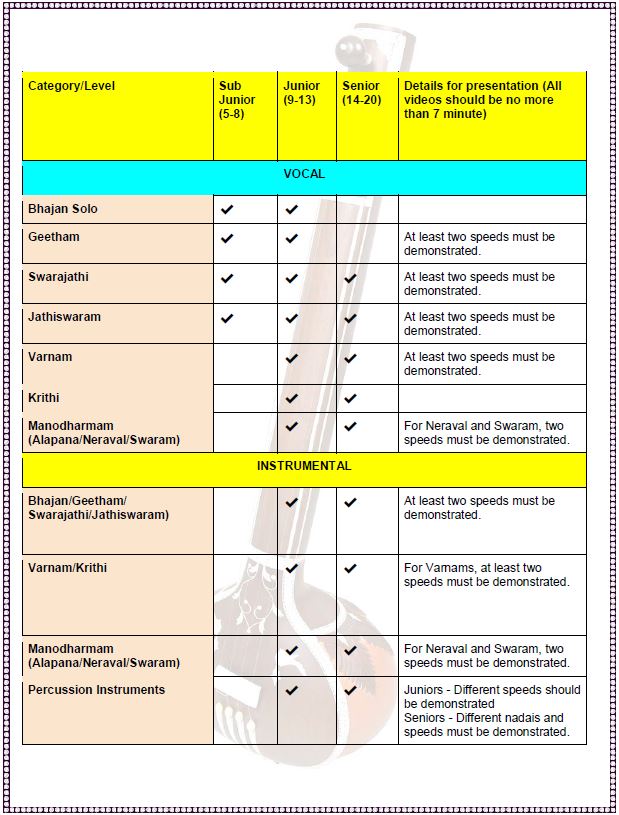 Temple Hours

Monday - Friday

Saturday - Sunday

Please use caution while visiting the temple due to active construction site

Donate Online