Latest News
THT's Brahmotsavam Online Competitions
On the occasion of the THT's Brahmotsavam, we are conducting online competition for children/adults on various creative aspects of Hindu practices/Sanatana Dharma. The categories and age group along with the participation fee is described below. Participants will be provided with Certificates and Winners in each category will be awarded.
Please click here register to participate first using following link. Last date to register is August 2nd.
We will provide form link to submit participation entries to registrants only on August 3rd. Last date to submit all the entries is August 7th.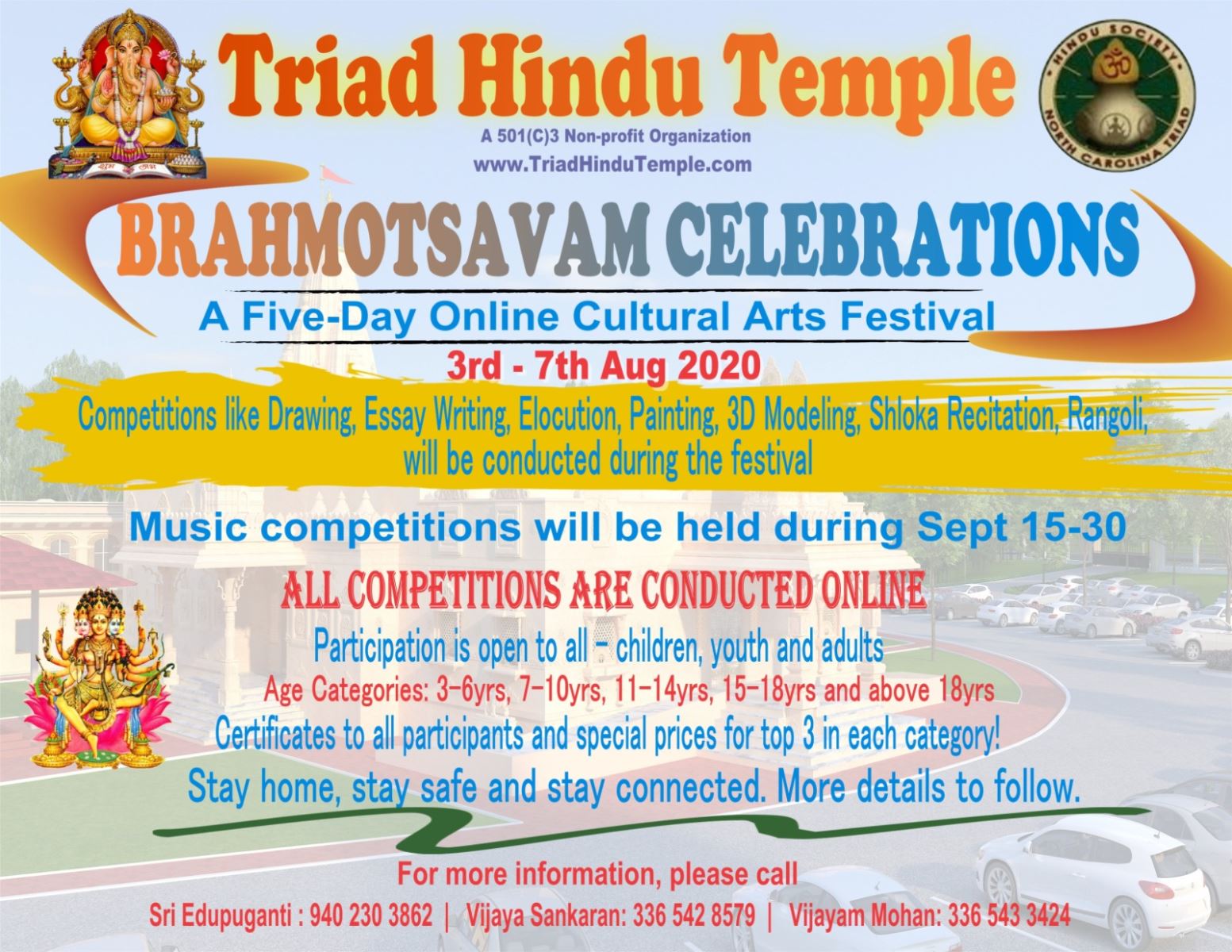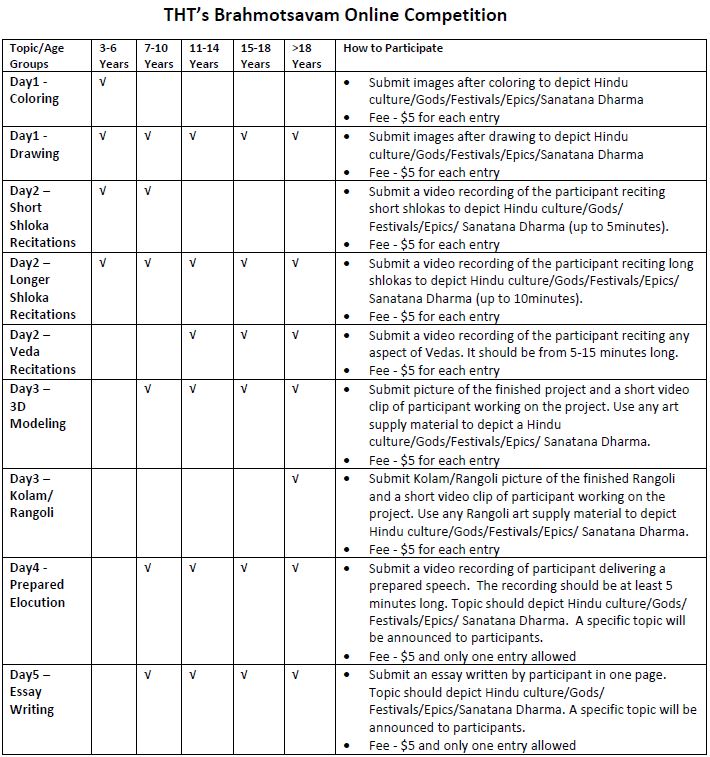 Temple Hours

Monday - Friday

Saturday - Sunday

Donate Online