Latest News
THTs Thirumangalya Puja or Sumangali Puja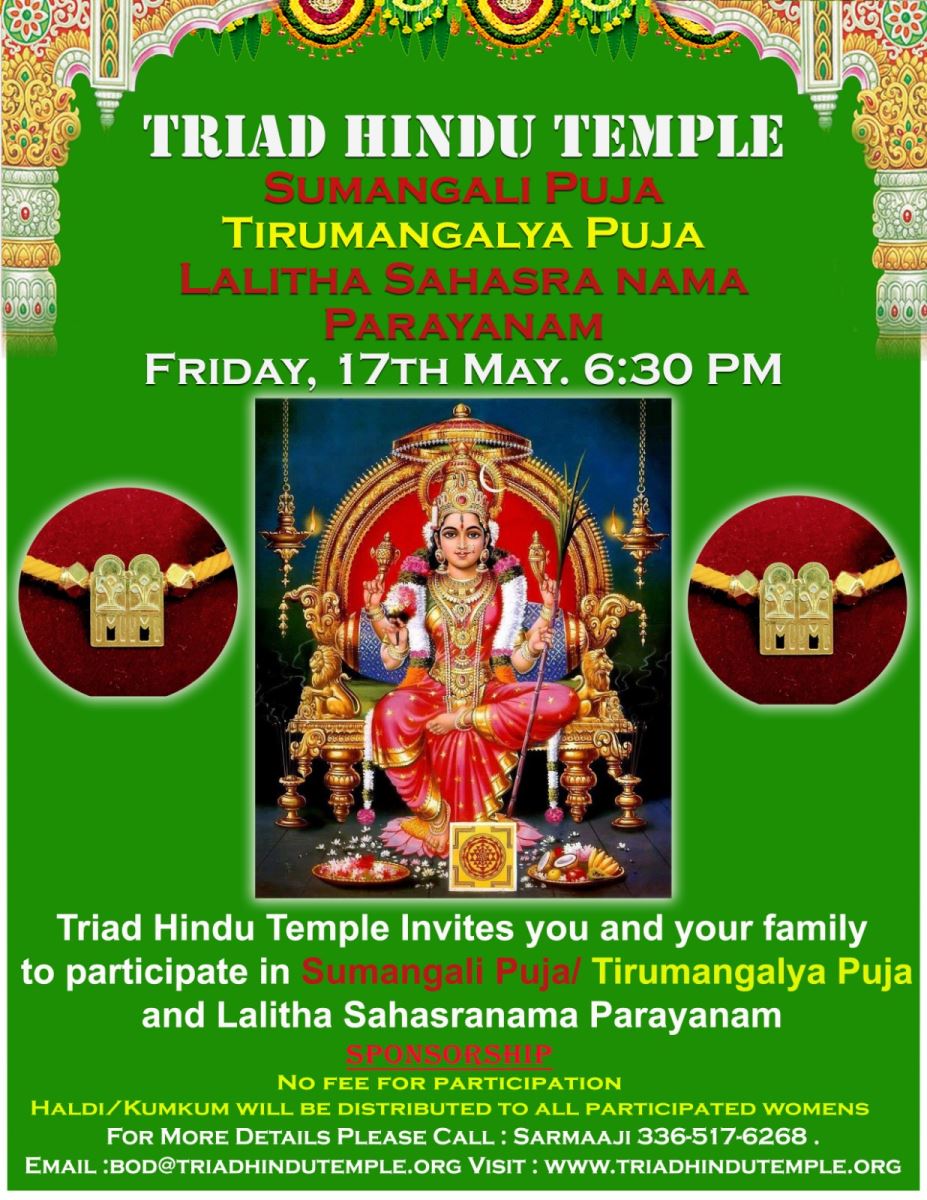 Please click here for Temple's review letter for 2017.
Vision 2020 (Land Aquisition and Temple Construction in Alcorn Rd, OakRidge): Please visit VISION 2020 page in website for more details.
We thank you all who have donated for this Land Aquisition project.
Membership Renewal: Please renew your membership for this year which supports Temple maintenance and to provide value added services to members. Please click on Membership Information Page for all the details.
Volunteer Info: Please support temple by volunteering your hours. Please click on Volunteers Info Page for all the details.
Please click here for 2019 Hindu Festival Calendar.
Temple Hours

Monday - Friday

Saturday

Sunday

Please use caution while visiting the temple due to active construction site

Donate Online